Say Goodbye to Kitchen Stress With the Ultimate Meal Plan!
WE ARE ONLY LETTING 40 PEOPLE IN EACH MONTH
Are you tired of the never-ending cycle of meal planning, grocery shopping, and cooking?
We understand the frustration and time-consuming nature of it all. That's why we're thrilled to present our monthly meal plan subscription, your ultimate solution to reclaiming your precious time and enjoying stress-free meals.
Sick and Tired of Meal Planning? Discover the Secret to Effortless Cooking and Stress-Free Eating
Say goodbye to the overwhelming task of deciding what to cook every day. Our team of experts has carefully curated a diverse selection of delicious recipes that are guaranteed to excite your taste buds and nourish your body.
Imagine Not Wasting a Second of Your Day on Figuring Out What to Cook
Our pre-planned meals and comprehensive grocery lists make it a breeze to stock up on all the ingredients you need. No more last-minute supermarket dashes or standing cluelessly in the produce aisle.
Leave it all to us so you can spend time doing things that matter
It's not just about convenience; it's about embracing a lifestyle that aligns with your busy schedule.
Our meal plan subscription empowers you to prioritize what truly matters.
Whether you're a career-driven professional, a devoted parent, or simply seeking more time for yourself, our subscription has got you covered.
LESS THAN HALF THE PRICE OF AN AVERAGE MEAL PLAN
While an average meal plan costs above $100/$200 USD, we're on a mission to make health accesible, that's why we're charging less than half that price.
You can
say goodbye to all that wasted time and effort
. Our carefully curated recipes and pre-planned meals will save you precious hours each week, allowing you to
focus on the things that truly matter to you.
NOURISH YOUR BODY WITH NUTRIENT-PACKED MEALS
Our meal plan is designed to provide you with a balanced and nourishing diet, packed with essential vitamins, minerals, and antioxidants. Don't compromise on your well-being - choose our meal plan and experience the power of wholesome and nourishing food!
EXPLORE A WORLD OF FLAVOR AND VARIETY EVERY DAY
Boredom is not part of our vocabulary when it comes to food. That's why our meal plan is all about variety and culinary adventures.
Say goodbye to monotonous meals and embrace a world of flavor and variety with our diverse meal plan!
WHILE MOST MEAL PLANS LOOK LIKE THIS...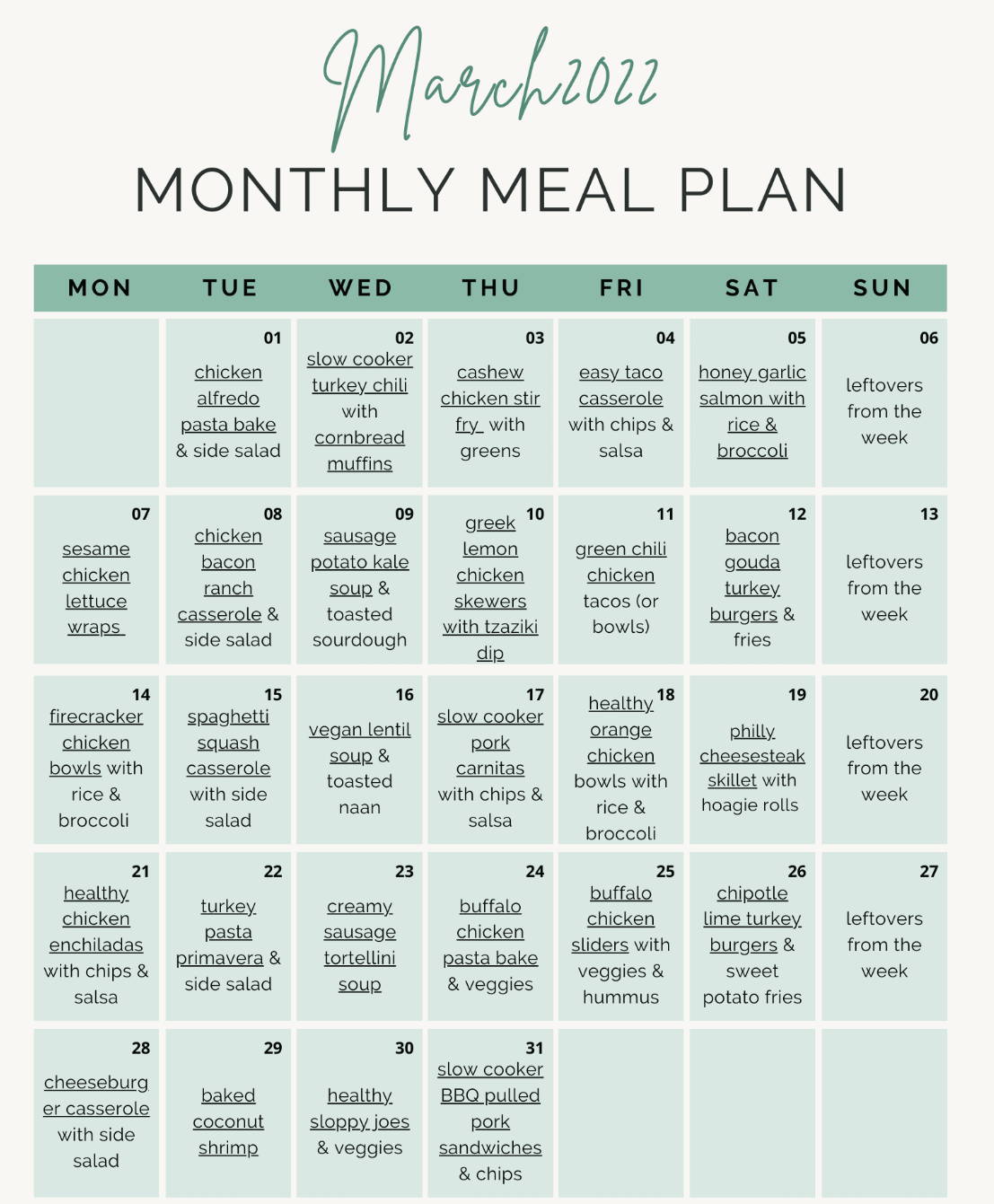 WE HAVE A SPECIAL ONE TIME OFFER:
HERE'S EVERYTHING YOU'LL GET FOR FREE WHEN YOU BUY TODAY

Exclusive Access to our WEEKLY SNACKS (Normally $24.99/month) FOR FREE
Get ready for a delightful surprise in your inbox every week - our vegan snack extravaganza, packed with guilt-free treats and nourishing indulgence!
It's normally $19.99/month, but as a special one time offer, you can get it today for free!
I promise, it will be like unwrapping a gift each week, as you discover a treasure trove of plant-powered recipes, expert tips, and mouthwatering delights delivered straight to your digital doorstep.
Sweet and savory snack recipes that will blow your mind
Tantalizing flavor combinations
Insider secrets from top vegan chefs (after month two)
10+ mouthwatering snack recipes a month
And so much more, all aimed at elevating your snacking experience and supporting your vibrant, compassionate lifestyle.
Exclusive Access to our GREEN & LEAN (Normally $29.99/month) FOR FREE
Get ready for a weekly dose of vegan nutrition wisdom delivered right to your inbox - our GREEN & LEAN tips Newsletter!
Usually priced at $29.99/month, we have an exclusive one-time offer just for you: you can get access to this valuable resource completely FREE today!
Our Vegan Nutrition Tips Newsletter is your gateway to a world of holistic health and wellness.
We believe that knowledge is the key to unlocking your full potential on a vegan diet. That's why we're committed to delivering valuable content that empowers you to make informed choices, optimize your nutrition, and thrive on your plant-based journey.
So, don't miss out on this incredible opportunity to receive our GREEN & LEAN Tips Newsletter in your inbox every week. It's time to embrace the benefits of plant-powered living and embark on a path of vibrant health and well-being.
Get ready to unwrap the gift of nutritional knowledge, one email at a time. Say yes to nourishing your body, transforming your health, and living your best vegan life. Sign up today and let the vegan nutrition adventure begin!
Nutritional Tips: Unlock the secrets to a balanced vegan lifestyle with expert advice on optimizing your nutrition, incorporating essential nutrients, and promoting overall well-being through mindful snacking.
Healthy Habits: Elevate your fitness journey with practical advice on incorporating healthy habits into your daily routine. We'll explore topics like hydration guidelines, mindful eating practices, time management tips, and more, empowering you to make positive lifestyle changes that support your goals.
Ingredient Spotlights: Dive deep into the world of vegan ingredients as we shine a spotlight on a different plant-based superstar each week, providing insights into their health benefits, culinary uses, and creative ways to incorporate them into your life.
Lifestyle Hacks:

Discover a treasure trove of lifestyle hacks designed to enhance your overall well-being. From sleep optimization techniques to stress management strategies, we'll equip you with the tools to create a balanced and fulfilling life.

Exclusive Offers and Giveaways: As a subscriber, you'll gain access to exclusive offers, discounts, and giveaways from our partners in the vegan and fitness industry. Discover new products, try out exciting vegan recipes, and enjoy special perks that are only available to our loyal subscribers.
Motivational content: We know how hard it is to embark on the journey to be the best version of yourself, we're here to help.
Q&A and Reader Interaction: We encourage yo to submit your burning questions related to vegan fitness and we dedicate a section to answering these queries. We wanna know your stories, progress updates, and testimonials.
Our 21-Day Challenge (Normally $19.99) FOR FREE
Are you ready to embark on an extraordinary journey towards a better version of yourself? Introducing our highly anticipated 21-day challenge, designed to elevate your health and transform your eating habits. And here's the best part: when you grab our delectable meal plan, the 21-day challenge comes absolutely FREE! That's right, no cost at all! Get ready to indulge in a world of mouthwatering, nutritious meals that will fuel your body and ignite your energy.
But that's not all! Each day, you'll also embrace invigorating exercises that will push you closer to your goals and unleash your full potential. Don't miss out on this incredible opportunity to nourish your body, strengthen your mind, and become the best version of yourself. Grab our sensational meal plan today and unlock the transformative power of our 21-day challenge!
BONUS - Our Eating Out Guide! FOR FREE
We've got an amazing treat just for you. As a special bonus, when you grab our incredible meal plan, we're throwing in our sizzling-hot Eating Out Guide for FREE! Say goodbye to the stress and uncertainty of dining out as a vegan, because this guide is packed with practical tips and insider secrets to help you navigate any restaurant like a pro. From decoding menus to communicating your dietary needs, we've got you covered. Discover the best vegan-friendly spots, explore creative plant-based options, and indulge in mouthwatering meals without missing a beat. With our Eating Out Guide in your hands, you'll feel confident, empowered, and ready to savor the vibrant world of vegan cuisine. So, don't miss out on this fantastic bonus!
You're getting $80+ ($50 of which would be paid monthly) worth of FREE value with knowledge that has the potential to change your life and help you become the best version of yourself.